QuickBooks® Online KnOWLedge Base
Course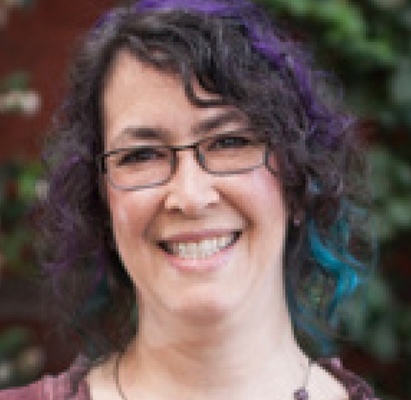 Alicia Pollock
Over 9 hours of QuickBooks® Online tutorials with Alicia. Learn how to streamline your workflow and maximize the value of the software's special features. Find answers quickly and explore new topics in our collection of bite-sized video clips.
Learn QuickBooks® Online (QBO®)! As a business owner, trial-and-error costs you time and money. Learn the best ways set up and use QuickBooks® and QuickBooks Online® for your business from day one.
Enter your sales income from customers, specific to your business's daily workflow. Track your company's expenses. Run reports to understand your business's growth … or lack of it.
You'll also learn all the most common errors people make, so that you don't make them, too.
Whether you're new to QuickBooks® Online—or suspect you're not using it correctly—you'll learn all the basics (and a lot of tips & tricks) that will allow you to get the most out of your QBO® subscription, and watch your company thrive.
Note! Many of these videos were filmed in the 2015 version of QBO®. Your screen may look a little different. All the features are the same, just located in different places. If you're the kind of learner who needs to see exactly what is on your screen, please watch our QBO Fundamentals Course instead.
Watch the video for an overview of the course!
Here is the course outline:
1. Download the Book
This course comes with a free copy of Alicia's book, "Master QuickBooks Online: From Setup to Tax Time."
Download the book here
2. Introduction
About this course.
Getting Started
3. Setting Up QBO
Choose the right version for you, and setting up your file.
Choosing Your Version of QBO
Choosing a Start Date
Importing from Desktop
Creating a New Company
Starting from Scratch
Welcome Screen & Company Settings
Payments Only User
User Accounts
Sales Tax
Customizing Invoices & Sales Receipts
Merchant Services
Payroll and Timesheets
Quiz: Getting Ready for QBO

Completion requirement
Quiz: Setting Up QBO

Completion requirement
4. Creating a Chart of Accounts
Learn about standard COA categories, and modify it for your business's custom needs.
What is the Chart of Accounts?
Bank Accounts
Credit Card Accounts
AR & AP
Assets
Liabilities & Undeposited Funds
Owner's Equity
Income Accounts
Cost of Goods
Expense Accounts
Other Income and Other Expense
Creating Accounts on the Fly
Deleting and Merging Accounts
Account Numbering
Quiz: The Chart of Accounts

Completion requirement
5. Working with Lists
Lists are the backbone of QBO. Populate the dropdowns with your Customers, Vendors, Products & Services, Classes, and more.
Payment Methods
Terms
Attachments
Classes
Locations
Lists, Classes, and Locations

Completion requirement
6. Products, Services, and Inventory
Set up a list of the services you provide and/or the products you sell. Add them to your Invoices and Sales Receipts to show customers what they paid for. Manage Inventory. Pay Subcontractors. Run reports to find out your best-selling products and services that make you the most money.
Setting Up QBO for Sales
Buying your Products
Price Rules
Selling Your Products and Services
Paying for Subcontracted Services
Managing Inventory
Product Profitability Reports
Quiz: Products, Services, and Inventory

Completion requirement
7. Using the Interface
Getting around QBO.
Tour
Transactions Screen
Dynamic Buttons
Keyboard Shortcuts
QuickBooks Labs
Tagging in QBO
Quiz: The Interface

Completion requirement
8. Working with Vendors
Everything you need to know to work with expenses, including Accounts Payable.
Working with the Vendor Center
Accounts Payable Settings
Adding New Vendors
Cleaning Up the Vendor List
Creating and Paying Bills
Writing Checks
Printing Checks
Using Credit Cards
Pay Down Credit Cards
Vendor Credits
Marking Expenses as Billable
Sending 1099s to Subcontractors
New! Receipt Capture Expense OCR
Quiz: Working with Vendors and Accounts Payable

Completion requirement
9. Running Reports
Get the most out of QBO by slicing and dicing your data.
Which Reports are Available in Each QBO Version
Reports Center
Your Profit & Loss Report
The Balance Sheet Report
Company Snapshot
The Scorecard
Sales Reports
Review Expenses Reports
Accounts Receivable Reports
Accounts Payable Reports
Customized Reports
Quiz: Reports

Completion requirement
10. Do Your Banking
Use the banking feed, make transfers, and reconcile your bank accounts.
Journal Entries
Transfers
Reconciling
Bank Feed: Importing Transactions
Bank Feed: Tips and Troubleshooting
Bank Feed: Matching Deposits, Loans, and Transfers
Recurring Transactions
Corporate Credit Cards
Quiz: The Banking Feed

Completion requirement
Quiz: Reconciling

Completion requirement
11. Year-end: Wrapping up for Tax Time
Additional steps for cleaning up your books and preparing for the new year.
Make a Backup of your QBO File
Close the Books
Analyze Your Business with Reports
Take Inventory
Make sure your transactions are in the right accounts: P&L
Make sure your transactions are in the right place: Balance Sheet
12. Special Topics
All the little things that make QBO easier to use.
Providing Feedback to Intuit
Apps to Extend QBO Abilities
Backing Up & Exporting Data
Backing Up QBO with Rewind.io
Using on a Smartphone or Tablet
Customer Workflow Summary
Daily Bookkeeping
Top 10 Mistakes People Make
Mileage Tracker
Quiz: Special Topics

Completion requirement
13. Troubleshooting Techniques
How to solve problems that crop up in QuickBooks Online.
How to fix duplicate deposits that came in through the Banking Feed
When you run Payroll out of the wrong account
Negative Deposits
14. QBO for Accountants (QBOA)
These features are specific to the Accountants version of QuickBooks Online. Bookkeepers, here are powerful techniques for your bag of tricks!
The Overview Tab
Reclassify Tool
Exporting QBO to Desktop
Completion
The following certificates are awarded when the course is completed:
| | |
| --- | --- |
| | Royalwise Credit Certificate |