*QuickBooks Membership Benefits!
Course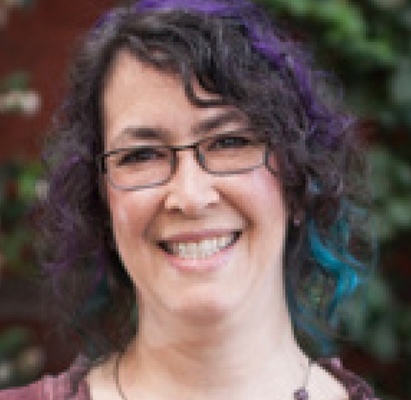 Alicia Katz Pollock
For information on how to enroll in this course, click below.
Contact us
Here are the monthly perks that come with Silver and Gold membership! Office hours, coupon codes, and discussion groups! Take advantage of all your perks!
Group learning that works around your schedule!
Watch all of Alicia's videos any time, anywhere
Download a free PDF copy of Alicia's book

Live, online discussion forums where you can ask questions, share your knowledge and build relationships. Create a profile on our online portal and use our nation-wide Member List to start networking.

Attend live classes

 or add an Apple, Microsoft, or Productivity On-Demand course to your Dashboard for free every month
Join our

exclusive, members-only Office Hours

every month for live Q&A sessions and informative presentations
Get discounts on QuickBooks® related apps and services
Here is the course outline:
1. How the Mentorship program works
How to Watch Courses and participate in discussions
How to make the most of your Mentorship Program
Q&A Forums
Public Facebook Group
2. Enroll in additional courses for FREE!
Use this monthly $39 coupon in the Catalog to enroll in any Live class, or permanently own any video in our entire collection (including Apple & Microsoft Office!)
3. Alicia's Monthly Office Hours
Alicia's Office Hours, with wine and coffee! Get your questions answered in this free exclusive webinar with Silver and Gold Mentorship members. Every 3rd Thursday of the month at 1:00PT / 4:00ET.
Instructions for Office Hours, the 3rd Thursday of every month at 1pm PT/4pm ET
2021-Oct-20: Round Robin
2021-Aug-19: Open to Bronze & Cleanup Essentials + Vendor Refunds
2021- July 15
2021-June-17: A private appt for one member!
2021-May-20: The Audit Log, emailing PDFs, Prepaid Expenses, Recurring Transactions
2021-April-15: Just Q&A
2021-Mar-18: Word Styles!
2021-Feb-17: Round Robin, Yum!
2021-Jan-20: Round Robin
2020-Dec-17: Round Robin Open to Bronze Members
2020-Nov-19: QB Cash, Budgeting for loans, $0 Sales Receipts, Biz Performance Graphs
2020-Oct-15: Q&A, then Banking Feed Options
2020-Sept-17: QuickBooks Labs and QBO Q&A
2020-Aug-20 Payment Options and QBO Q&A
2020-Jul-16: Subcustomers, Classes, Projects, Locations, and Tags
2020-Jun-18: Personal Support
2020-May 21: Pivoting as the world changes
2020-Apr-17: The Covid-19 PPP Loan, and Reconciling strategies
2020-Mar-19 - Bartering, Zoom meetings, and our Phone app
2020-Feb-20 Use the Matrix app to watch our videos from anywhere!
2019 - Dec-19: Office Hours
2019-Nov-21: Your Questions Answered, What's New
2019-Oct-17: What's hot in QBO - Receipts, Mileage Tracker, Gmail, and Business Performance
2019-Sept-19: Client Questions Answered
2019-Aug-15: The Joys of Summer
2019-July-18: QBO's new Receipt Capture, and how to use your monthly free class coupon
2019-May-16: How to automate QBO so you can go enjoy your Spring
2019-Apr-18 - Customized Reports
2019-Mar-21: Marching toward Taxes
2019-Feb-21: Coupons, Why QBO?, Pricing Strategies, and Alicia's Favorite Apps!
2019-Jan-17: 1099s and Tax Time File Review (and New Year's Resolutions)
2018-Dec-20: Christmas Presents for your Business, a tour of the Mentorship Interface and Resources
2018-Nov-17: New Features in QBO