QuickBooks® Online Bootcamp - October 2021
Course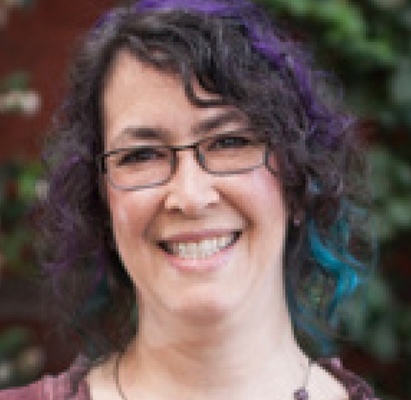 Alicia Katz Pollock
Intuit's QuickBooks Online (QBO) is the number one accounting software with millions of customers. It is both extremely useful and easy to use...once you learn how.
Intuit's QuickBooks Online Course Description:
If you are a small business owner or bookkeeper that has never used QuickBooks Online, you need this course!
And it's best to learn the essentials from the best...so you get set up properly, from the beginning! And who puts the "fun" in fundamentals more than QBO Rock Star Alicia Katz Pollock!

Alicia has designed this QBO Bootcamp course to be approachable so you gain a solid understanding of how QuickBooks software works. With easy-to-follow step-by-step guidance, Alicia will cover everything you need to quickly get up and running.

By the end of this course, you will have learned how to easily manage your company's daily workflow using QuickBooks Online, and be able to run insightful reports to analyze growth.
Getting Started: Alicia teaches the vital importance of bookkeeping, how to choose the correct version of QBO for your needs, and how to properly set up your file.
Banking: We'll also explore the Banking Center, which runs the automation that connects QBO to your bank for easy data entry.
Customers: Alicia covers all the essential Customer and Accounts Receivable tasks, including how to create invoices for your customers and workflows for getting paid quickly.
Vendors: We'll tackle Vendors, Accounts Payable, and all the ways you'll record your company's expenses.
Reports: Then we'll learn how to run the key reports that show how well your company is doing!
Tools: Explore other features in QBO that help you enjoy the software.
When you register for this class, you'll also receive a free paperback and pdf of Alicia's book, "Master Intuit QuickBooks Online: From Set Up to Tax Time". Use it to follow along with the class, and later as a reference book to look things up quickly.
We'll meet together every Friday in October for an hour.
During the week you'll do about 90 minutes of self-paced directed study:
Read the book (roughly 30 pages with big pictures)
Watch the assigned videos
Take the quiz
In the live class on Friday, you'll get to ask questions, and Alicia will point out all her PEBCAKs ("Problem Exists Between Chair and Keyboard", all the traps people tend to fall into). Then she'll give you the assignments for you to do over the next week.
If you can't make the scheduled live meeting, don't worry! It will be recorded, and there's a Q&A forum where you can always get your questions answered...even after the class is over.
You'll have lifetime access to the materials so that you can go back and watch the recordings to your heart's content. The Q&A Forum will also always be there for you to ask questions down the road when new issues pop up!
Instructional Level
Beginner through Intermediate 
Course Length
6 hours
Course Credits
6 CPE / COE 
Field of Study 
Accounting 
Delivery Method 
Blended / Group Internet 
Who should take this Intuit's QuickBooks Online class?
Business owners and employees who maintain their company's financial records.

Students and job-seekers looking to boost their employment marketability.

Entrepreneurs and new business owners who are just getting started, and want to make sure they have solid business knowledge so that they can succeed.

Seasoned users looking to glean essential nuggets of information to make using QuickBooks easier and faster than before.

Bookkeepers and Accountants who wish to brush up on their skills.
What You'll Learn 
The importance of good record-keeping.

When to hire a bookkeeper and when can you do it yourself?

Common bookkeeping mistakes business owners make.

Setting up QuickBooks®   
 QuickBooks Accounts and Settings.

Creating your Products and Service Items list.

Working with Customers (Accounts Receivable): Estimates, Invoices, Sales Receipts, Payments.

Working with Vendors (Accounts Payable): Bills, Payments, Expenses, Checks.
Running basic reports
Using QuickBooks Online's built-in automation features.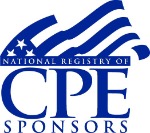 For more information regarding concerns, refunds, and program cancellation policies, visit our Terms and Conditions
Here is the course outline:
How to Participate in this Course
Click here for the Zoom link! Week 1, October 1 at 1 - 2pm PST Week 2, October 8 at 1 - 2pm PST Week 3, October 15 at 1- 2pm PST Week 4, October 22 at 1 - 2pm PST Week 5, October 29 at 1 - 2pm PST
How to connect to the weekly live Zoom Class Discussion
How does this Bootcamp Book Club work?
This course comes with a free copy of Alicia's book, "Master QuickBooks Online: From Setup to Tax Time."
Download the PDF here
QBO Fundamentals Slide Deck (Part 1, 2, and 3)
Session 1: The Bootcamp Kickoff (see what I did there?)
Our first meeting! Kick off your boots so we don't get the floor muddy. We'll spend today's session going over the housekeeping - how will this course work? What are the expectations? How do you use the portal? Before we dive into the hands-on, we'll start with an essential overview: the vital importance of bookkeeping, and how to choose the correct version of QBO for your needs.
Session 2: Setting up and Customizing QuickBooks Online
When you create your QuickBooks file, be sure to set up all the Settings and Lists so that they address the specific needs of your unique company.
Setting Up QuickBooks Online
Getting Around in QuickBooks Online
Navigation Tricks
Setting Up Your Company
Should You Import or Start Fresh?
Account and Settings Preferences
Setting Up Users
Quiz: Setting Up QBO
The Chart of Accounts
Products and Services
Classes and Locations
Quiz: Lists, COA, Products & Services
Session 3: Vendors and Banking
We'll look at all the essential Vendors and Accounts Payable workflows. In other words, how to pay Bills from your Vendors, and your workflows for tracking expenses. How does the Banking Feed work? Let's explore the Banking Center, which runs the automation that connects QBO to your bank for easy data entry.
Adding Vendors
Inactivating Vendors
Workflows For Expenses
Purchase Orders
Bills & Payments
Writing Checks
Credit Card Expenses
Vendor Credits & Refunds
Job Costing and Item Profitability
Quiz: Vendors
The Banking Feed
Banking Rules
Attaching Receipts
Banking Feed Quiz
Session 4: Working with Customers
We'll look at all the essential Customers and Accounts Receivable workflows. In other words, how to create invoices for your customers, and your workflows for getting paid quickly.
Account and Settings: Sales
The Customer Center
Adding, Deleting, and Merging Customers
Workflows For Getting Paid, and Sales Receipts
Invoices and Payments
Receiving Payments
Bank Deposits
Estimates and Progress Invoicing
Merchant Services
Credit Memos and Refunds
Taking Deposits On Work To Be Performed
Customer Sales Reports
Quiz: Customers
Session 5: Transactions, Reports, and Tools
We'll start with additional business transactions that you'll need to keep your records accurate. Then we'll talk about reports - the whole purpose of using QuickBooks is to run accurate reports that help both with business management, and paying taxes. We'll finish up by looking at some of QBO's bells and whistles that may address your company's pain points.
Tranferring Funds
Recurring Transactions
Journal Entries
Reconciling
Quiz: Additional Transactions
Reports
Payroll Services
Trips (Mileage)
The Audit Log
Third-Party Apps
Leaving Feedback With Intuit
Fill in the satisfaction survey
Please take the course survey to let Alicia know how she did, and get your CPE credit.
Complete this survey for CPE Credit
Completion
The following certificates are awarded when the course is completed:
| | |
| --- | --- |
| | Royalwise Credit Certificate |