Overwhelmed by password exhaustion? Retake control by learning to use Apple's built-in Keychain tool for secure, frustration-free password management across all of your Apple devices.
Passwords and Keychain Class Description
PASSWORDS!?!!?! Am I right? It's becoming increasingly difficult to manage passwords for all our different online accounts.

Personally, I have over 1,000 passwords for websites, banks, social media, utilities, travel services, and the like. If I had to remember all those passwords on my own, I'd break my brain.

With this much info to keep up with, it's important to have a secure password vault. That's where Apple's Keychain comes in.

The Keychain is Apple's password management system for macOS. It was introduced years ago with Mac OS 8.6, and has evolved in all subsequent versions of the operating system. The Keychain can contain many types of data: passwords, private keys, certificates, and secure notes.

People keep asking me, "Should I use the Password Assistant suggestions?" In this class I'll answer that question, and also explore password strategies so that you can create passwords that you can remember (and that you can type in even on the small iPhone keyboard!).

Then we will see how the Keychain syncs through iCloud, where to find it in both macOS and iOS devices, and how to keep it updated and duplicate-free.


Take this class for convenience and peace of mind! Enroll now.


In this 'Passwords & Keychain' training, you'll learn about:
How to utilize the password suggestions

What is the keychain and where to access it on all devices

How to use the keychain as a password vault to keep track of your passwords

How to edit existing passwords and eliminate duplicates

Questions & Answers
Q: What is the Keychain?
A: The Keychain is Apple's password management system for macOS and iOS devices. It serves as a secure vault to store and manage various types of sensitive information, including passwords, private keys, certificates, and secure notes.

Q: Can I trust the security of the Keychain?
A: Yes, the Keychain provides robust security measures to protect your stored passwords and sensitive information.

Q: Why should I take this class?
A: Taking this class will help you effectively manage your passwords and utilize Apple's Keychain to secure your online accounts. You'll learn password strategies, access and utilize the Keychain across devices, eliminate duplicates, and gain convenience and peace of mind in safeguarding your sensitive information.

Q: What else should I know about this course?
A: In addition to password management and Keychain usage, this course covers topics such as utilizing password suggestions, syncing Keychain through iCloud, editing existing passwords, and understanding the types of data Keychain can store. It provides comprehensive knowledge and practical skills for a more secure and organized digital life.


Instructional Level
Intermediate
Course Length
1 hour
Field of Study
Software
Delivery Method
QAS/Self Study/Blended
Prerequisites
Who should take this class?
Everyone who uses the internet for shopping, banking, or anything really.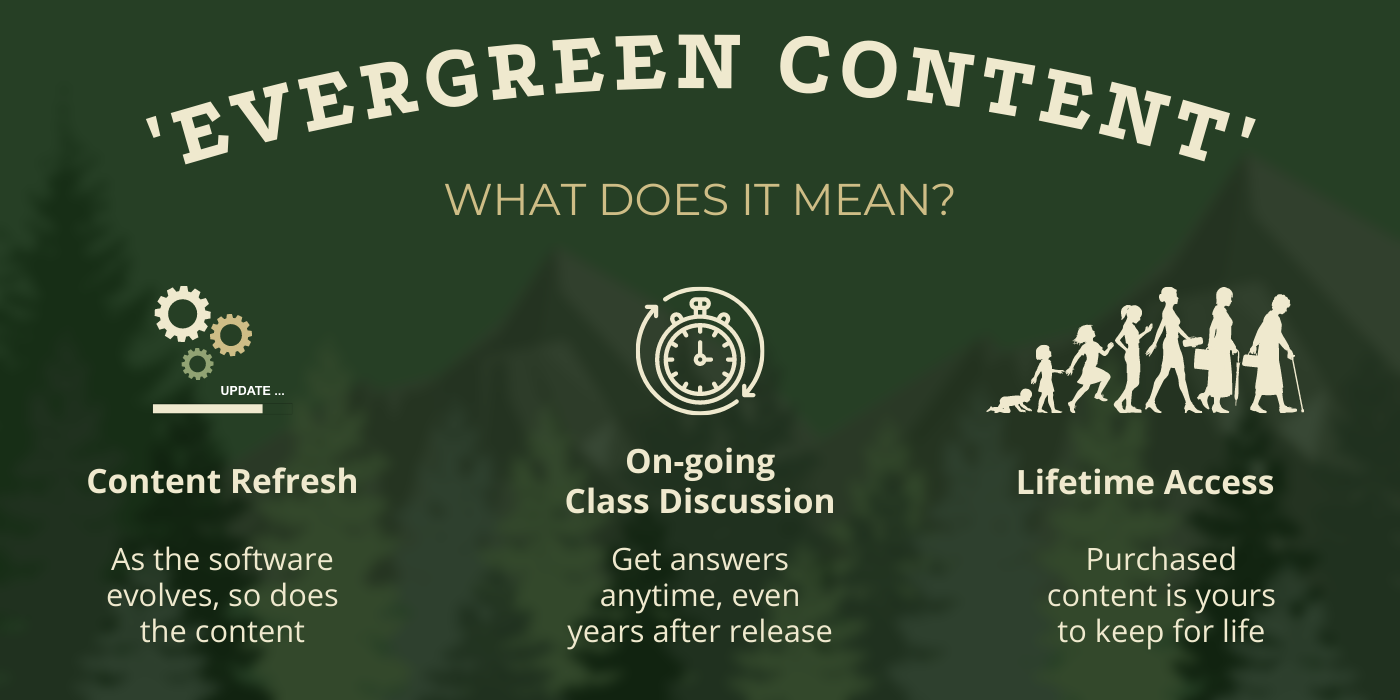 Watch it again later!
You'll have lifetime access to the on-demand course including all handouts & class material. You'll also be able to ask questions in the Q&A forum & get answers, even years later. You can pause, rewind, speed up, & watch again & again as you apply what you learn to each situation as it crops up.
Other learners purchased these courses after completing this class:
Explore new topics & join the hundreds of other Apple users who have enrolled in these courses after completing this 'Passwords & Keychain' class!
---
Refunds & Cancellations
Please view our Terms of Service, for information on refunds, cancellations, and complaint resolution. To request a refund, please contact us.
Here is the course outline:
Download the handout that goes with the course.
Download the handout here
This is the recording of the class you attended. Watch and rewatch it until it all makes sense!
Intro
Strong Passwords 101
Passwords Assistant
Creating You Own Unique Passwords
Keychain - What is it?
Where (how) to Access the Keychain
The Keychain on Your iOS Device (iPhone/iPad)
Advanced Features of Your Keychain Access Application
Conclusion and Additional Q & A
Quiz description is "Did you watch the video or take the class live? Let us know here so that you can receive a Certificate of Achievement, an award badge, and points in the Wisdom Quest!
Completion
The following certificates are awarded when the course is completed:
| | |
| --- | --- |
| | Royalwise CPE Certificate |