Credit Cards in Business Course
Course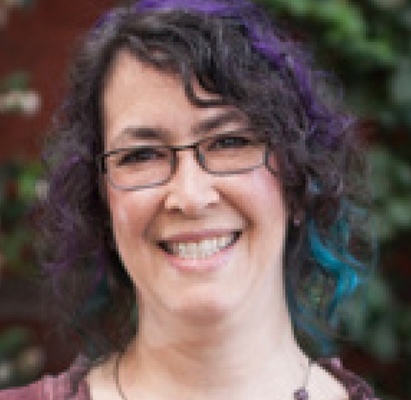 Alicia Pollock
Intuit merchant services integrates into QuickBooks®. Learn how to accept credit card payments, ACH, & swipers! Also manage corporate credit cards with subcards.
Course Description
Cash may be king, but people sure do love using their credit cards!
QuickBooks Payments is Intuit's merchant services, fully integrated into your QuickBooks. These days, anyone can take credit cards, and your customers will pay you faster!
We'll delve into taking credit cards for your customer payments, as well as using credit cards for you own purchases.
We'll explore payment processing options including Square, PayPal, QuickBooks® Payments, and ACH.
We'll demonstrate how to swipe a credit card on a smartphone, then learn how to manage the transaction in your accounting software.
We'll also look at credit card spending, including the nuances of managing your own corporate credit card balances with main cards and subcards.
After taking this course, you'll know how to properly set up and implement the amazing features to get easy transactions, fast deposits, and automatic recording and tracking of payments.
Sign up now!
Instructional Level
Beginner through Advanced 
Course Length
1.5 hours 
Course Credits
2 CPE, Certificate of Completion
Who should take this class?
Anyone who uses credit cards to pay for business expenses

Anyone who would like to be able to accept credit cards for customer payments

Bookkeepers and Accountants who wish to brush up on their skills.
What You'll Learn 
Adding credit cards to your Chart of Accounts 

Separating personal and business expenses

Managing corporate credit card accounts with multiple cards for employees

Accepting expenses from the credit card bank feed

The differences between Square, PayPal, and QuickBooks Payments

How to swipe a credit card on your smartphone

How Payments are processed in QuickBooks

Managing credit card batches

Sending invoices that allow clients to pay online.
Automating monthly payments so that you don't have to lift a finger!
Here is the course outline:
1. Download the Handout
Download the handout that goes with the course.
Download the handout here
2. Watch the Video: Merchant Services - Taking Credit Cards
If you use QBO, take credit cards with QB Payments. The rates are competitive with Square and PayPal. Your clients can pay their invoices online. You can run recurring payments automatically. QuickBooks will even batch deposit payments so that you don't have do the work.
All About QB Payments
The GoPayment App
Quiz: Taking Credit Cards

Completion requirement
3. Watch the Video: Paying with Credit Cards
Learn to manage your credit card transactions in QuickBooks.
Using Credit Cards for Expenses
Quiz: Managing Credit Card Expenses

Completion requirement
4. Watch the Video: QB Payments and New Deposit Tab.
QB Payments and New Deposit Tab.
Watch the Video
Completion
The following certificates are awarded when the course is completed:
| | |
| --- | --- |
| | Royalwise Credit Certificate |