Apple's iPhone & iPad are versatile & highly sophisticated, but can be intimidating to use if you don't know the basics. Build a solid foundation of knowledge by taking this class.

Class Description
Are you feeling lost & confused anytime you try to use your iPhone or iPad? Are you spending way too much time just trying to navigate?

As a first-time iPhone or iPad user, you might be feeling overwhelmed by your device.

Apple designers create products that are simple to use & incredibly intuitive, but don't expect to become an Apple genius as soon as you pick one up! Like any technology, it still takes a bit of education to get familiar with the interface & become a proficient user, especially if you're a first-time owner!

Imagine a world where you effortlessly understand how to use your device. Where everything is clear and straightforward. Where navigating and typing are as easy as tapping & swiping on your screen. A world where you can make the most of your device & truly understand how it works.


This world is yours once you take this class!


This iPhone/iPad: Focus on Foundations class offers training that's just right for someone with little or no previous experience with iPhones or iPads.

We'll start right from the beginning where I'll show you how to turn your device on and off. Then, we'll quickly progress and explore the essential settings that enable you to personalize your device and truly make it your own.

You'll learn about hidden utilities like the Control Center, Notification Center, and Spotlight Search. We'll cover dictation and keyboard tricks that will make typing on your device a breeze. I'll show you around the App Store as well, teaching you how to add limitless functionality to your device with just a few taps.
Wow your friends and family with your newfound knowledge and skills by taking this class! You'll pick up so many exciting tips and tricks that by the time we're through, you'll be the one teaching THEM how to use their iPhone or iPad.

Your friends and family will appreciate your expertise and remember your help each time they reach for their devices. You'll be their most trusted resource and they'll love you for it!

So let me show you the ropes. No jargon. No frustration.


Don't miss your chance. Click the button below to enroll now &
become the tech wiz that everyone turns to for help.
What You'll Learn About
Turning the device on and off

Mute and orientation lock

Basic Settings

Hidden Utilities including Control Center, Notification Center, and Spotlight Search

Keyboard tricks

Dictation

The App Store

iCloud

Switching between and quitting apps

Our favorite essential apps
Instructional Level
Beginner to Intermediate
Course Length
2 hours
Course Credits
2, Certificate of Completion
Field of Study
Software
Delivery Method
QAS/Self Study/Blended
Who should take this class?
iPhone owners

iPad owners

People afraid to take it out of the box

Experienced users who want to glean every tip they can
Instructional Level
Although this is a beginner class, we specialize in "what you don't know you don't know,"
so even intermediate iOS users will learn new and useful tricks.

Bundle & Save! 
Enroll in Jamie's Mobile Basics series & get the most out of your Apple devices! With this 3-part iPhone/iPad training series for beginners, you'll gain the skills & confidence to use your iPhone or iPad laptop like an expert. Act now & save 20% by purchasing all three courses as a bundle for just $135.

Don't miss this chance to upgrade your Apple understanding. Grab this special offer now & start your journey toward mobile mastery today!


Why pay separately when you can save 20% by bundling? Buy all three together for $135!

THAT'S A SAVINGS OF $27!

Watch it again later
You'll have lifetime access to the on-demand course including all handouts & class material. You'll also be able to ask questions in the Q&A forum & get answers, even years later. You can pause, rewind, speed up, & watch again & again as you apply what you learn to each situation as it crops up.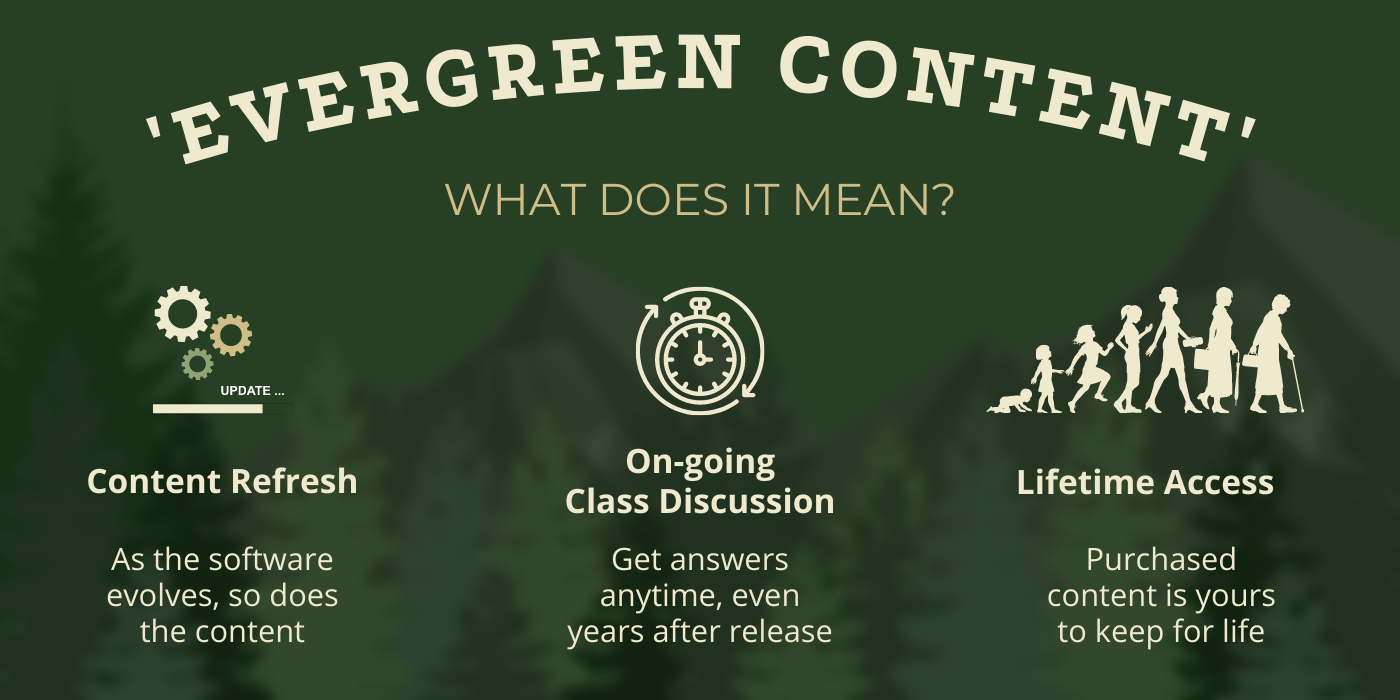 ---
Course Updated: March 2023
Course Page Updated: March 2023
Here is the course outline:
Download the handout that goes with the course.
Download the handout here
2. iPhone / iPad Basics: Focus on Foundations (2023)
Apple's iPhone & iPad are versatile & highly sophisticated, but can be intimidating to use if you don't know the basics. Build a solid foundation of knowledge by taking this class.
Introduction to iPhone / iPad Basics: Focus on Foundations
Getting familiar with your mobile device (iPhone / iPad)
Waking your device up, putting it to sleep, turning off/on, and hard resets
Basic controls using gestures (swiping)
Exploring the Widget Center
App Library and Spotlight Search
Home screen customization
Accessing the Control Center
Navigating from app to app using the App Switcher
The Notification Center
Lock Screen customization
Apple ID and iCloud Settings
Airplane Mode, WiFi, Bluetooth, Cellular modes
Notification settings
Sounds and Haptics settings
Screen time monitoring
General settings (About, Software Update, EIN, etc)
Display settings
Home Screen settings
Privacy settings
Apple Pay and Wallet settings
Passwords, Mail, Contacts, Calendar settings
Messages (iMessage and SMS text) settings
Keyboard levels
Keeping apps up to date
3. Watch the Videos of iPhone/iPad: All the Basics in iOS 2022
Apple's mobile devices are versatile & sophisticated. This class will help you master the basics of your Apple iPhone and iPad in minutes. Watch and rewatch it until it all makes sense!
Overview: Getting Familiar with you iPhone / iPad
Home Button vs No Home Button Unlocking Your Screen
Basic Swiping Gestures: How to Navigate from Screen to Screen
Editing Your Home Screen (Using Widgets, App Library, Folders)
The App Switcher
The Control Center
App Notifications and The Notification Center
The Spotlight Search
Exploring Your iPhone/iPad Settings App
Built-in Keyboard Helpful Tips and Tricks
Previewing Apple Maps and Star Walk Apps
4. Take the Participation Quiz
Take this quiz to demonstrate your mastery of the material. Pass the quiz with an 80% or higher to complete the Course, earn your Certificate, and win points!
Apple Course Participation
Completion
The following certificates are awarded when the course is completed:
| | |
| --- | --- |
| | Royalwise CPE Certificate |