Bookkeeping Tricky Situations Course
Course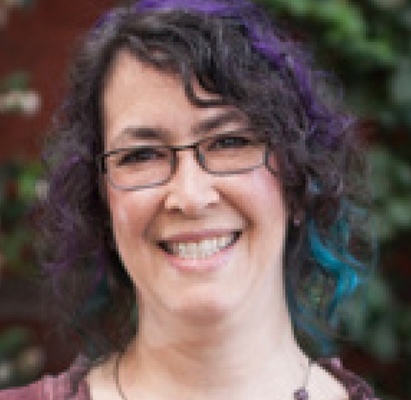 Alicia Pollock
Advanced bookkeeping training for complex transactions: loans, line of credit, barter, bounced checks, customer deposits, negative batches, and corporate cards.
Course Description
There's always an exception to the rule. And there's always an exception to the exception!
It's one thing to master routine bookkeeping techniques, but it's completely something else to use QuickBooks for rare business transactions. Royalwise understands these tricky situations and has designed this course to make the complex simple and easy for you.
In this special QuickBooks® Online class, we'll start with everyday business transactions like Loans and Lines of Credit. Then we'll talk about more complex situations: How do you track Bartering to stay IRS-compliant? How do you book bounced checks, either your own or from a customer? What do you do when a daily credit card batch is negative? What are the options when to take client deposits on work to be performed? How do you make corporate credit cards work? We'll also explore Recurring Transactions and other time-saving Tips and Tricks.
If you've come across even a few of these tricky situations, it's time to sign up now and take this course so you that you'll gain the confidence that you are handling them correctly and efficiently.
Instructional Level:
Intermediate through Advanced
Prerequisites
Who should take this class?
Business owners and employees hoping to gain deeper knowledge of how to perform common business transactions in their software
Bookkeepers and Accountants who wish to brush up on their skills
What You'll Learn:
How to add situation-specific accounts to the Chart of Accounts
How to manage a Line of Credit
How to separate out Loan payments for principal, interest, and debt protection insurance
How to process Bounced Checks, both your customers' and your own
How to track Bartering, so you can track your true income and your expenses even though no money has changed hands
How to memorize transactions, so the next time you don't need to remember what you did last time
Valuable tips and tricks to shave time off your daily tasks
Here is the course outline:
1. Download the Handout
Download the handout that goes with the course.
Download the handout here
PowerPoint Slides
2. Watch the Videos: Bookkeeping's Tricky Situations
Watch and rewatch it until it all makes sense! It's one thing to know all of QBO's menu items, but it's something else entirely to use it for non-standard circumstances. In this workshop you'll understand how to manage these common but confusing scenarios: Bartering, Bounced Checks (both your customers' and your own), Creating Loan Splits, Negative Merchant Service Deposits, and options for managing Client Retainers and Deposits.
Bartering
Bounced Customer Checks
Bounced Your Checks
Loans
Client Deposits and Retainers
Negative Merchant Service Deposits
Managing Corporate (Company) Credit Cards with Sub Cards
3. Take the Quiz
Take this quiz to demonstrate your mastery of the material. Pass the quiz with an 80% or higher to complete the Course, earn your Certificate, and win points!
Tricky Situations Quiz

Completion requirement
Completion
The following certificates are awarded when the course is completed:
| | |
| --- | --- |
| | Royalwise Credit Certificate |