Use the Apple Mac Photos app to import and organize images, edit photos, share pictures, sync with your iPhone, create videos, and publish photo albums.
Photos on Your Mac Course Description:
Photos has amazing tools for importing photos, then organizing them using People, Places, Keywords, Favorites, and Albums.
Improve your photos with Photos' powerful editing tools. We'll cover all aspects of the editing options that Photos has to offer, including cropping, red-eye, retouching, and adjusting color.
Photos integrates automatically with Mail, Facebook, and more. We'll look at how to download photos from the web and email, then import them into your Photos Library. Then we'll learn how to share your photos with the world as easily as clicking a button.
Turn your Photos into a self-running slideshow with a soundtrack! We'll edit your photos, arrange them, create Ken Burns pans and transitions, set them to music, and upload them to YouTube for your loved ones to see.
Another great way to keep your memories alive is with prints, photo albums, and greeting cards. We'll learn how to design professionally-published keepsakes, using the 3rd party extensions like Mimeo and Motif that are available from the App Store!
You'll Learn About: 
How to import & organize your photos

Events, Faces, Places, Keywords, Flagging, Albums, Smart Albums, Searching

Enhancing Your Photos

Rotate, Red-Eye, Straighten, Crop, Retouch, 
Brightness, Contrast, Saturation
Edge Blur, Definition & Sharpness, Highlights & Shadows
Temperature & Tint, White Point

Sharing Photos

Sending photos over email, uploading to Facebook, Flickr, Twitter
Printing out favorite photos at home and/or sending away to be professionally printed
Using iCloud Photos to send pics instantly from iPhone to computer

Creating Videos

Choosing a theme, adding transitions, & setting them to music
Burning the finished slideshow onto a DVD

Creating Books

Choosing a book's theme, size, & page layout
Adding photos to pages & changing page color
Selecting picture frames & adding special effects
Adding text & page numbers
Sending to print
Instructional Level
Beginner through Advanced 
Course Length
4.25 hours
Prerequisites 
No prerequisite knowledge needed.
Who should take this photos on your mac class?
 

Mac users who want to organize all their photos on their computers.
What You'll Learn 
The difference between viruses and malware

Do you need antivirus software?

How to recognize fake emails

How to recognize fake support websites

Which security threats are real, and which are hype

How to create secure passwords

How to keep track of your passwords securely

What to do if you receive an email you're not sure about
Who should take this class?
 

Mac users who want to organize all their photos on their computers.
Other learners purchased these courses after completing this class:  
Explore new topics & join the hundreds of other Apple enthusiasts who have enrolled in these courses after completing this Photos on Your Mac course!

Watch it again later
You'll have lifetime access to the on-demand course including all handouts and class material. You'll also be able to ask questions in the Q&A forum and get answers, even years later. You can pause, rewind, speed up, and watch again and again as you apply what you learn to each situation as it crops up.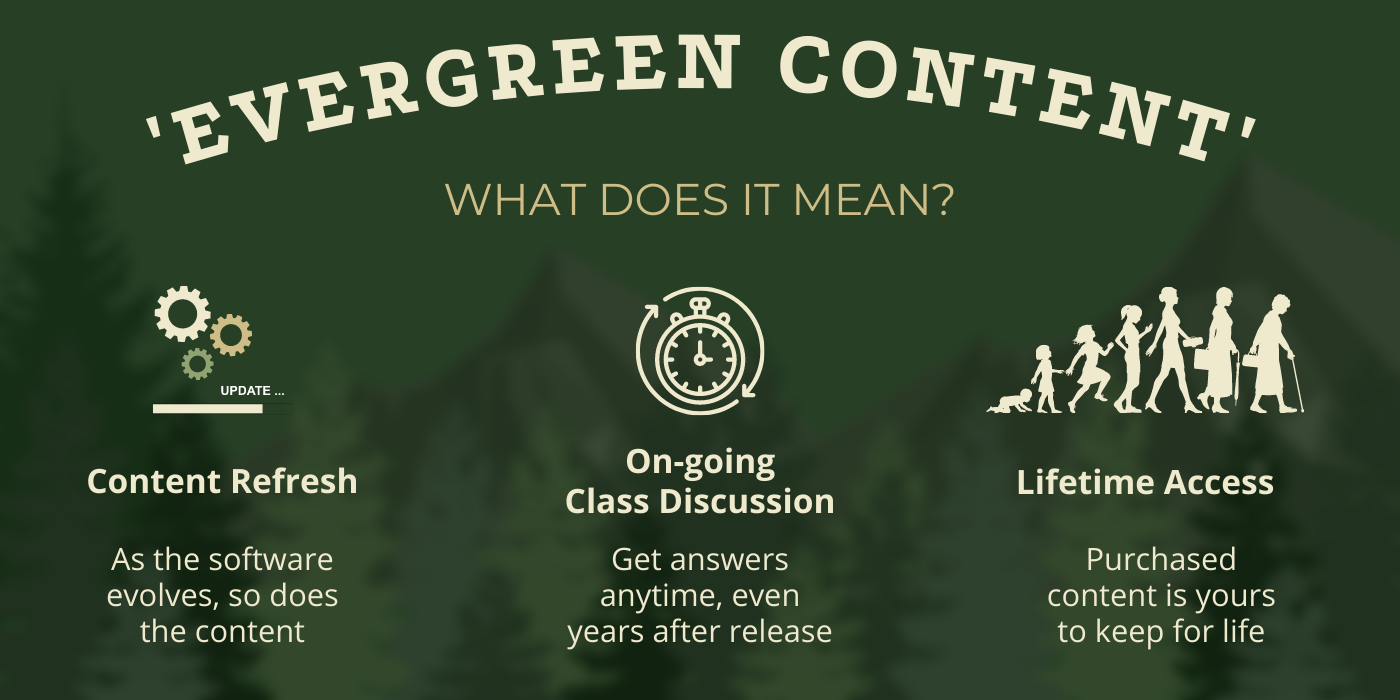 ---
Refunds & Cancellations
Please view our Terms of Service, for information on refunds, cancellations, and complaint resolution. To request a refund, please contact us.
Course Last Updated: March 2022
Next Update Expected: June 2023
Course Page Updated: May 2023
Here is the course outline:
Download the handouts that go with the course.
Download the handouts here
2. Photos on Your Mac: Getting Organized
The Mac Photos app has amazing tools for importing photos, then organizing them.
Introduction to Photos on Your Mac
Your Photo Library
How to Import Photos
Slideshows, Books, and More
How to Filter Photos by Type
How to View Information About a Photo
How to Search within Your Photos
The Sidebar Menu: Library, Memories, People, Places, Favorites, Recents, and Imports
Sidebar: Recently Deleted Photos
Media Types (Videos, Selfies, Live Photos, Portraits, Panoramas, Screen Shots, Animated)
Adding Titles and Renaming Photos, Adjusting Date and Time
Using the Timeline to Search Photos
Albums: People
Albums: Places and Using Geo-Tagging
Working with Smart Albums
Exporting, Adding to, Duplicating, Show by Options, Hide Photos, Help Menu
Additional Photos Preferences
3. Photos on Your Mac: Editing
Improve your photos with the Photos' app powerful editing tools. Share them between devices, and with the world.
Some Basics About Editing
Cropping Photos
Using Filters to Edit Photos
Adjusting Photos: Light Options
Adjusting Photos: Color, Black and White Options
Adjusting Redeye & Retouch
Adjusting the White Balance
Adjusting Curves (RGB) and Levels
Adjusting the Definition and Selective Color
Noise Reduction Adjustments
Using the "M" Key to see Before and After Adjustments
Additional Edit Info (Extensions)
Using the Markup Feature
4. Photos on Your Mac: Sharing
Keep your memories alive with prints, photo albums, and greeting cards. Learn how to share Photos on Your Mac with Jamie.
How to Print Your Photos
How to Order Prints of Your Photos
How to Share Photos Through AirDrop
How to Share Photos Through Notes and Reminders
Share by Setting Your Desktop Picture
Sharing Your Photos via Text Messages
Sharing Photos via Email
Sharing Photos via iCloud Shared Albums
Sharing Photos on Social Media
Sharing Photos via External Devices (Thumb Drive, External HD, etc)
5. Photos on Your Mac: Projects
Learn to use Photos to create memories, slideshows, books, calendars and more. Join Jamie in this section to also learn how to export these projects.
Exploring Memories in Your Photos
Exporting and Working with Slideshows
Creating Projects: Mimeo Books
Creating Calendars with Photos on Your Mac and Mimeo
Take this quiz to demonstrate your mastery of the material. Pass the quiz with an 80% or higher to complete the Course, earn your Certificate, and win points!
Completion
The following certificates are awarded when the course is completed:
| | |
| --- | --- |
| | Royalwise CPE Certificate |