What's the best way to organize files on your Apple Mac? Use the Finder for file management, save documents in folders, & use Spotlight to search. Access everything quickly & easily.

Class Description
Your Mac computer is a lot like a marriage. Just as a marriage takes work to succeed, your Mac also needs a little bit of TLC to keep its love tank full.

Taking simple steps like cleaning out & organizing files, diagnosing potential issues, & running updates can go a long way in keeping your Mac in tip-top shape.

Picking back up where 'Mastering Your Mac' left off, this third & final installment of the Mac Basics series will teach you the essential skills of organizing your computer's files & folders, which will have you falling head-over-heels for your Mac once again!

You'll learn how to create a Finder file system that enables you to easily browse & locate your files in a snap. From setting up basic folders & subfolders to creating complex hierarchies, this class will guide you through the most effective ways to store & access your digital data.

Before we're through I'll show you several tips & tricks that will make getting & staying organized a breeze, allowing you to find what you need quickly so you can get back to doing the things you love.

Remember—successful marriages don't just happen on their own. And just as marriages require effort & devotion, your Mac computer sometimes needs a little special attention, too.

So show your Mac a little love by taking this class & you will be rewarded with a faithful companion that you can rely on as long as you both shall live.
You'll learn about:
Finder views: Icon, List, Column, and Cover Flow

All My Files

Creating folders and subfolders

Moving files between folders

Renaming files

Saving files to your Documents folder

Save as… vs. Duplicate

Versioning: Revert to older copies of a file

Making subfolders on the fly

Spotlight

5 easy ways to find files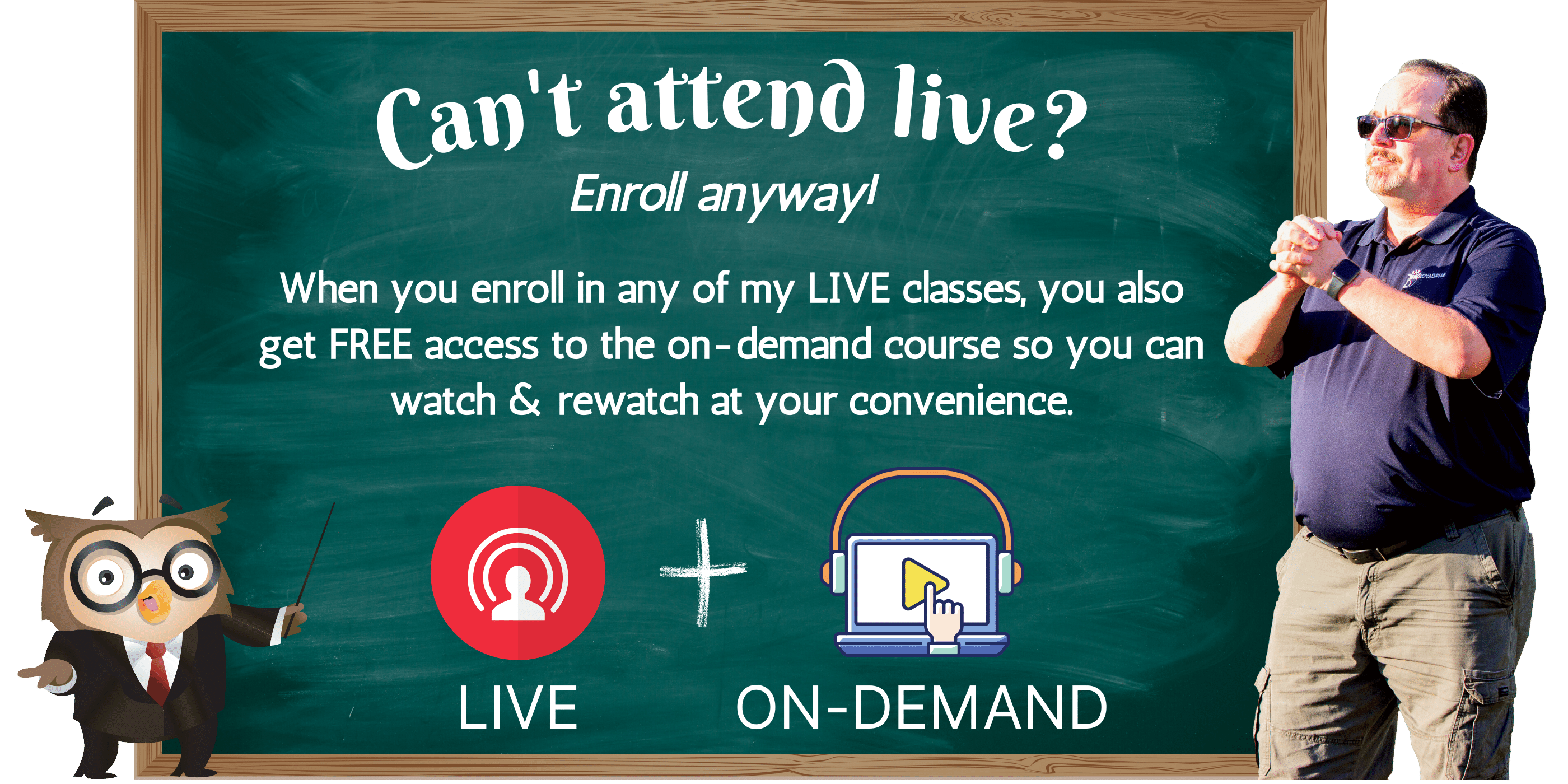 By enrolling in any LIVE class by Royalwise, you'll also receive a recording of that class as a free bonus so you can pause, rewind, watch, & rewatch at your own pace for maximum retention.
Each Royalwise class is recorded live, & an edited copy is published to the course page within two weeks of the recording date. A notification will be sent to you within your OWLS portal once the recording is available.
While you wait, be sure to complete any of the quizzes or questionnaires, download any notes or handouts that you may have missed before class, & get any remaining questions answered in the class discussions forum.

Bundle & Save! 
Enroll in Jamie's Mac Basics series & get the most out of your Apple computer! With this 3-part Mac training series for beginners, you'll gain the skills & confidence to use your iMac or MacBook Pro laptop like an expert. Act now & save 20% by purchasing all three courses as a bundle for just $135.

Don't miss this chance to upgrade your Mac skills. Grab this special offer now & start your journey toward Mac mastery today!


Why pay separately when you can save 20% by bundling? Buy all three together for $135!

THAT'S A SAVINGS OF $27!
Instructional Level
Beginner to Intermediate
Course Length
2 hours
Course Credits
2 CPE, Certificate of Completion
Field of Study
Software
Delivery Method
QAS/Self Study/Blended
Who should take this class?
Macintosh (Apple) computer owners that want to learn about their computer
Watch it again later
You'll have lifetime access to the on-demand course including all handouts and class material. You'll also be able to ask questions in the Q&A forum and get answers, even years later. You can pause, rewind, speed up, and watch again and again as you apply what you learn to each situation as it crops up.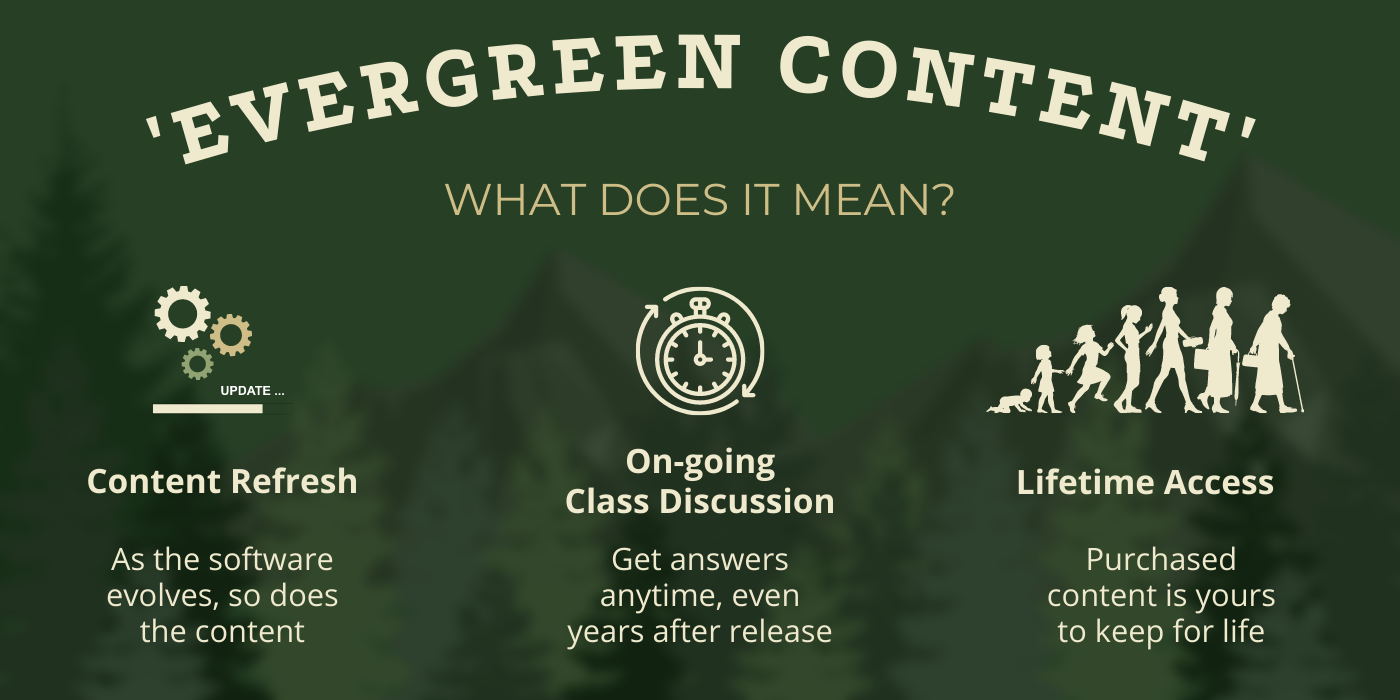 ---
Course Updated: February 2023
Course Page Updated: February 2023
Here is the course outline:
Download the handout that goes with the course.
Download the handout here
2. Mac Basics: Staying Organized (2023)
What's the best way to organize files on your Apple Mac? Use the Finder for file management, save documents in folders, & use Spotlight to search. Access everything quickly & easily.
1 - Intro and Agenda
2 - Exploring Your Macintosh Hard Drive
3 - The Finder: View Options, Sorting, Grouping, Column and Gallery View
4 - The Sidebar
5 - Cleanup Your Desktop and Documents
6 - Customize the View of Your Finder Toolbar
7 - Folders and Files (cleaning up a folder and file structure)
8 - Creating, Naming, and Renaming Files Systematically
9 - Moving Folders and Files to Get Organized
10 - Saving Files Properly
11 - Versions of Files or Documents
12 - Multiple File / Folder Selection Options
13 - Removing Files and Using Spotlight for Finding Files
Take this quiz to demonstrate your mastery of the material. Pass the quiz with an 80% or higher to complete the Course, earn your Certificate, and win points!
Completion
The following certificates are awarded when the course is completed:
| | |
| --- | --- |
| | Royalwise CPE Certificate |