Full Service Payroll in QBO
Course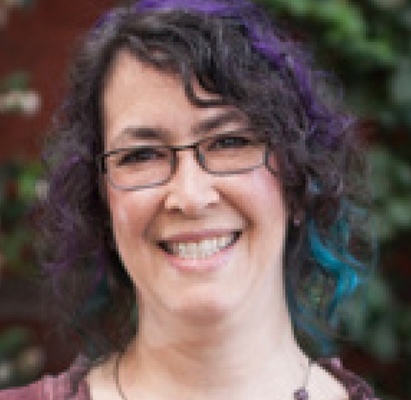 Alicia Katz Pollock
QuickBooks Online's built-in Payroll has timesheets, direct deposit, automatic tax payments, and even pays Contractors for you. The subscription levels offer HR services, same-day deposit, QuickBooks Time, and guaranteed accuracy.

Full Service Payroll in QBO Course Description
"Show me the money!!!"
Your employees and independent contractors want to get paid on time.
And you want to pay them accurately and easily.
Why do Payroll the hard way, printing out your own checks, and manually calculating and submitting taxes? There's no need to spend hours when it can take only minutes every pay period.
If your company's payroll is straightforward, QuickBooks Online's built-in Full-Service Payroll takes away the headaches.
Join us as we teach the Payroll Subscription options, settings, and even how to do a payroll run.
We'll also look at how to pay your subcontractors by direct deposit right in the Contractors Center so neither of you have to deal with checks.
You'll even see how QBO can calculate, file, and pay your payroll taxes automatically.
Take this class and you'll not only save time, but you'll have peace of mind knowing payroll was done accurately and on schedule.
And...no more payroll headaches from employees yelling in your ear, "Show me the money!!!"
What You'll Learn 
Choosing a Payroll Subscription
How to set up your company's payroll
Setting up an employee
Using and importing timesheets
How to do a payroll run
Paying payroll taxes
Setting up Contractors
Paying subcontractors
Managing 1099s
Instructional Level
Beginner to Advanced
Course Length
2 hours
Course Credits
2 CPE, Certificate of Completion
Field of Study
Accounting/Bookkeeping
Delivery Method
QAS/Self Study
Who should take this class?
Companies with employees who need payroll processing
Companies with basic payroll needs
Other learners purchased these courses after completing this class:  
   
Why pay full price? Sign up for a Royalwise OWLS Membership
and get this course and more for one low monthly price.
Silver membership pays for itself in just two courses per month!
For more information regarding concerns, refunds, and program cancellation policies, visit our Terms and Conditions
---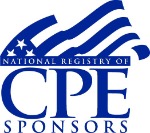 Here is the course outline:
Download your class handout here
Download the handout here
Before you start using QuickBooks Online's Full Service Payroll, it helps to have a basic understanding of how payroll works in general.
Introduction and Agenda
Benefits of QBO's Full Service Payroll (FSP)
Choosing the Right Version
Understanding Payroll
How Payroll Works
Payroll Liabilities
Payroll Expenses
User Permissions
Best Practices
This section will guide you through the Payroll interface and how to view employee and paycheck info.
The Overview Tab, The Employees Tab, The Contractor Tab
Workers Compensation, Benefits, and Compliance
Viewing Employee Info
View Paycheck List
Watch these videos to learn about the documents you'll need to set up payroll, compensation, benefits, entering employee info, taxes, and year-to-date history.
Documents You'll Need
Compensation and Benefits
Employee Info
Tax Info
Prior Payroll History
Liability Info, Multi State Info
Customize your payroll settings, including how to automate taxes and forms. This section will teach you how to set up notifications, connect bank accounts and map your payroll to your chart of accounts.
Edit Payroll Settings
Automate Taxes and Forms
Notifications, Connecting Bank Accounts, Printing Checks
Mapping Payroll to Your Chart of Accounts
Mapping Tax Liabilities
Class Tracking
This section of videos will review how to set up your employees within QBO's Full Service Payroll. Alicia will show you how to apply pay schedules, indicate direct deposit vs checks, choose Coronavirus options, and enter year-to-date payroll history.
Adding an Employee to QBO's FSP
Invite your employee(s) to Workforce
How Often and How Much Will You Pay
Additional and Customized Pay Types
Coronavirus Options
How Do You Want to Pay?
Setting Up Direct Deposit
Entering Year to Date Payroll
These videos will walk you through setting up your Payroll Taxes. Confirm your business info and sign up for e-filing and paying your taxes right inside QBO.
Confirming Business Info
Sign Up to e-File Taxes
8. Keeping Track of Employee Time
Learn to use QBO's built-in timesheets, and also QuickBooks Time, (formerly T-Sheets), an app with robust timetracking and reporting capabilities.
Employee Time Sheets
QuickBooks Time (formerly T-sheets)
9. Paying Employees and Contractors
This section is all about paying your employees and contractors. Alicia will guide you through how to approve time, review and submit payroll runs, and how to void and delete paychecks. You'll also learn how to pay bonuses, tips and gratuities, and view payroll run reports.
Approve Time
Review and Submit
Auto Payroll
Bonus Payroll Processing
Tips and Gratuities
Voiding and Deleting Paychecks (Caution: Tax Implications)
Paying Contractors
10. Payroll Taxes and Reports
QBO's Payroll Reports slice and dice your employee pay, employer contributions, and taxes into manageable data. We'll also look at year-end activities like submitting W-2 forms.
Payroll Reports
Automatic vs Manual
The Payroll Tax Center
Made a Mistake?
Submitting and Sending W2's
11. Getting Payroll Support
In the last section of this course, Alicia will show you how and where to obtain help within QBO's Payroll, depending on what subscription you have.
Getting Support
Conclusion - What's Next?
Take these quizzes to demonstrate your mastery of the material. Pass each quiz with an 80% or higher to complete the Course, earn your Certificate, and win points!
Review Questions: Full Service Payroll in QBO
Quiz: Full Service Payroll in QBO
Evaluation & Participation Survey
Complete this survey for CPE Credit
Completion
The following certificates are awarded when the course is completed:
| | |
| --- | --- |
| | Royalwise Credit Certificate |