iPhone/iPad: All The Basics
Course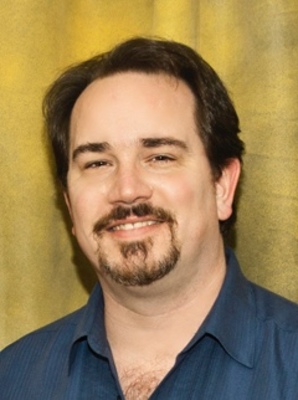 Jamie Pollock
Learn to use your Apple iPhone and iPad in this training for Seniors. This class covers iOS fundamentals and tips that make your device fun and easy to use.
iPhone / iPad Course Description
"Say hello to my little friend!"
Yes, Apple does design their products to be simple to use and intuitive, but you still need a proper introduction if you are a first-time owner and user!
This class covers all the basics and helps you get to know your iPad or iPhone!
We'll walk you through all the fundamentals, including how to sync your device to your computer, use the keyboard, and download Apps from the App Store.
We'll also reveal a ton of tips & tricks that'll make using your iPad and iPhone easy, fast, and fun!
Let us help you get better acquainted with your iPhone and iPad at a deeper level, both as a life-enriching tool...and an entertaining toy!


Instructional Level
Beginner through Intermediate
Course Length
2 hours
Prerequisites
No prerequisite knowledge needed.
Who should take this iPad / iPhone class?
iPhone owners
iPad owners
People afraid to take it out of the box
Experienced users who want to glean every tip they can
What You'll Learn
Turning the device on and off
Mute and orientation lock
All the Settings
Keyboard tricks
Dictation
The App Store
iCloud
Syncing to your computer
Switching between apps
Quitting apps
Our favorite essential apps
Here is the course outline:
Download the handout that goes with the course.
Download the handout here
Start here with your iPhone and iPad. Jamie will get you comfortable with the physical features and controls of your device.
iPhone Basics: Becoming familiar with your iPhone's buttons and features.
Powering Off and On Your Device
Lock Screen, Home Screen, Swiping, Tapping, Gestures
Edit Your Home Screen (aka Waggle Mode)
Closing Apps, Switching Between Apps
3. Hidden Tools and Controls for Your iPad and iPhone
Learn all about the features that make your iPhone and iPad such powerful and amazing little devices. Watch these videos again and again until you know how to access your Control Center, Notification Center, and Spotlight Search
The Control Center
The Notification Center
The Spotlight Search
Widgets
Back Tap
Screen Capture on your iPhone 8 (or older)
Screen Capture on Your iPhone X (or newer)
4. Settings within iOS (iPhone and iPad)
These videos will help you become familiar with the settings of your iPhone and iPad. Explore all the settings and fully customize your iOS device.
Apple ID, iCloud, Family Share Settings
General Settings of Your iOS device
Your iPhone and iPad have a digital keyboard, it's multi-layered, and has many hidden features and tools. Did you know you can use your space as a track pad? Do you know how to bring up the GIF's, or Memoji keys? Watch this video to become an iOS keyboard pro!
Learning the Layers of Your Keyboard
6. Updates to Your iOS and Apps
When should you update your iPhone or iPad? Do you know how to update it? What's the difference between updating your apps and updating your iOS? Jamie will show you how, when, and where to update your apps, and the iOS (operating system) of your iPhone and iPad.
How and When to Update Your iOS (iPhone / iPad)
Updating Your Apps
Jamie will show off some of his most recent favorite apps including Apple's own Maps App, the Flipboard App, and the Star Walk App. Discover the true power and ability of your iOS device.
The Apple Maps App, Flipboard, and Star Walk App
8. Take the Participation Quiz
Take this quiz to demonstrate your mastery of the material. Pass the quiz with an 80% or higher to complete the Course, earn your Certificate, and win points!
Apple Course Participation
Completion
The following certificates are awarded when the course is completed:
| | |
| --- | --- |
| | Royalwise Credit Certificate |