iPhone/iPad: Camera, Photos, and iCloud Photo Library Course
Course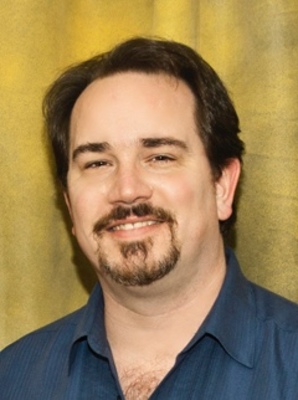 Jamie Pollock
Learn how to use your iPhone Camera to take pictures and videos, the Photos app to organize & share, and the iCloud Photo Library to sync your computer.
iCloud Photo Library Course Description
Did you know the iPhone is the #1 most-used camera on the planet?!
We take more pictures than ever, and your iPhone camera is better than ever! Its technology is so amazing that people joke that Apple is becoming a photography company.
Join Jamie for this valuable class that teaches you how to use all of the features in the Camera app. He'll show you how easy it is to adjust your settings to help you take amazing pictures.
Then you'll learn how to manage your growing photo and video library with the Photos app, which stores, organizes, and edits your images and videos. Then he'll explore the iCloud Photo Library, which syncs your pictures to your Mac, iPad, and iPhone.
After taking this class, we can't promise that you'll become the next Ansel Adams or Annie Leibovitz. However, you will know how to capture that perfect moment in time, where to store it, how to access it, and how to share it with your family...and your followers!
Instructional Level
Beginner through Advanced
Course Length
2 hours 
Prerequisites
No prerequisite knowledge needed. 
Who should take this iCloud photo library class?
Mac users with an iPhone and/or iPad
Experienced users who want to glean every tip they can
What You
'

ll Learn
Features of the Camera app
Using the Photos app to organize photos and videos
What is the iCloud Photo Library and what does it do for you
How to configure the iCloud Photo Library on Macs and iDevices
Here is the course outline:
Download the handout that goes with the course.
Download the handout here
2. Getting Started: Camera, Photos App and the iCloud Library
Watch these videos and learn how to use your iPhone Camera to take pictures and videos, the Photos app to organize & share, and the iCloud Photo Library to sync your computer.
Introduction
Opening the Camera App
The iPhone has one of the most powerful and versatile camera's on board. Join Jamie and discover all the professional features your camera has to offer. Jamie guides you through all of the menu and options items.
Autofocus, Manual Focus, Auto Exposure, Manual Exposure
Taking a Picture, Quick Take Video, Burst Photos
Zoom Controls
The Front Face Camera (Selfie Cam)
Pano, Portrait, Photo, Video, Slo-Mo, Time Lapse Modes
Additional Camera Options and Buttons
Flash, Night Mode, Live Photo, Ratio, Timer, Filters, and More
4. Exploring the Photos App
The Photos app is a very diverse and powerful app. It's designed to keep your photos easily organized, by year, month, week, day. You can also view photos of people and places, or pets, or cars. Join Jamie in this section of videos to discover all of the fun ways to organize and explore your Photos app.
Exploring the Photos App
Sharing a Photo
Editing Options and Edit Menu
The "For You" Section
Shared Albums
The "Today's View" Feature, People, and Places Albums
Viewing Albums by Media Type (video, slow-mo, pano, portrait, etc)
Editing a Live Photo or Animated Photo
Search through Photos
5. The iCloud Photo Library
The iCloud Photo Library. What is it? What does it do? Do I need it? Join Jamie and find out what makes sense for you, based on your needs and based on your device.
What is the iCloud Library? How do I Use it?
Conclusion, Review, Rewatch, Refer a Friend, Leave Comments!
6. Take the Participation Quiz
Take this quiz to demonstrate your mastery of the material. Pass the quiz with an 80% or higher to complete the Course, earn your Certificate, and win points!
Completion
The following certificates are awarded when the course is completed:
| | |
| --- | --- |
| | Royalwise Credit Certificate |