iPhone/iPad: iCloud, Apple IDs, and Syncing Course
Course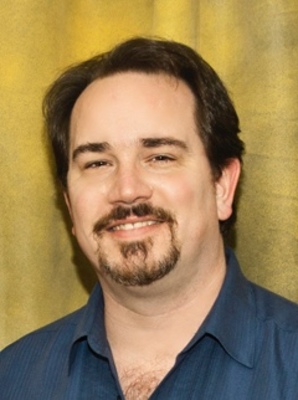 Jamie Pollock
Configure iCloud to sync your Mail, Contacts, and Calendar between your Mac, iPhone, and iPad. Manage your Apple ID to access your Apple account and devices.
iCloud, Apple IDs, and Syncing Course Description
It's been 10 years since Apple launched iCloud, and if you aren't on the cloud yet...it's time to take the leap!
Don't worry...Apple Guru Jamie Pollock won't let you fall!
Jamie designed this course to completely demystify iCloud, and show you how easy it is to securely store your documents, photos, videos, music, and apps, and keep them updated across all your devices. All your stuff is safe, up to date, and available wherever you are. And it works automatically, so all you have to do is keep doing what you love to do.
With iCloud, you can also easily share pictures, calendars, and locations with friends and family. You can know where your loved ones are, and even use iCloud to help you find your iPhone if you ever lose it! 
But the trick is...iCloud needs to be configured correctly! That's why Jamie also will discuss Apple IDs and how they give secure access to the App Store, Apple Music, FaceTime, and Messages. 
He'll also cover how to change your password and where to find and update your credit card that Apple has on file. Finally, do you need to plug your phone in to your computer to sync it and back it up? We'll help you figure that out, too.
Instructional Level
Beginner through Advanced
Course Length
1.5 hours 
Prerequisites
No prerequisite knowledge needed. 
Who should take this iCloud, Apple IDs, and Syncing class?
iPhone owners
iPad owners
Mac owners
What You
'

ll Learn
Creating an Apple ID
Setting iCloud up and configuring on all your devices
Reset your Apple ID password
Change your credit card on file
Turn 2-factor Verification on and off
What websites are used to access and control your Apple ID account
Here is the course outline:
Download the handout that goes with the course.
Download the handout here
2. Intro to Apple ID's, iCloud, and Syncing
Join Jamie on the surprisingly easier to understand than expected tour of your Apple ID, iCloud Settings and learn more about sinking...I mean syncing!
Introduction to Apple ID's, iCloud, and Syncing
3. Watch the Videos: Apple ID's
What's an Apple ID? Do I need one? How to do i get one? Join Jamie and find out how to keep your Apple ID secure and safe.
What is an Apple ID? Why do I need one?
Apple ID Settings on your iPad or iPhone (iOS)
Apple ID's on your iMac or MacBook (macOS)
Apple ID Websites
4. Watch the Videos: iCloud
The elusive iCloud....what exactly is it? Where is it? What does it do? The iCloud is designed to be safe, secure, convenience, and powerful. Join Jamie and he will ease your mind about iCloud.
What is iCloud?
What is iCloud Drive?
Additional iCloud Settings on Your Mac (macOS)
iCloud Settings on iOS (iPhone and iPad)
iCloud.com
iCloud: Email
iCloud: Family Share
iCloud: Apple Subscriptions
iCloud: Find My (iOS)
iCloud: iMessages
iCloud: Phone App - Call Forwarding and Call Handling
iCloud: Handoff
5. Apple ID's, iCloud, and Syncing: Conclusion
What's next? Do you know to send text messages to your iMac, do you know how to turn that feature off? If no, that's ok, go back and re-watch these videos until are comfortably and confidently cruising through iCloud.
Rate, Refer, Review, Rewatch, Reward!
6. Take the Participation Quiz
Take this quiz to demonstrate your mastery of the material. Pass the quiz with an 80% or higher to complete the Course, earn your Certificate, and win points!
Completion
The following certificates are awarded when the course is completed:
| | |
| --- | --- |
| | Royalwise Credit Certificate |