Create Lasting Memories with Apple Photos: Import, organize, edit, & share images. Sync with iPhone & iPad, create slideshows, & publish stunning photo albums. Enroll now.
Photos on your Mac: Course Description: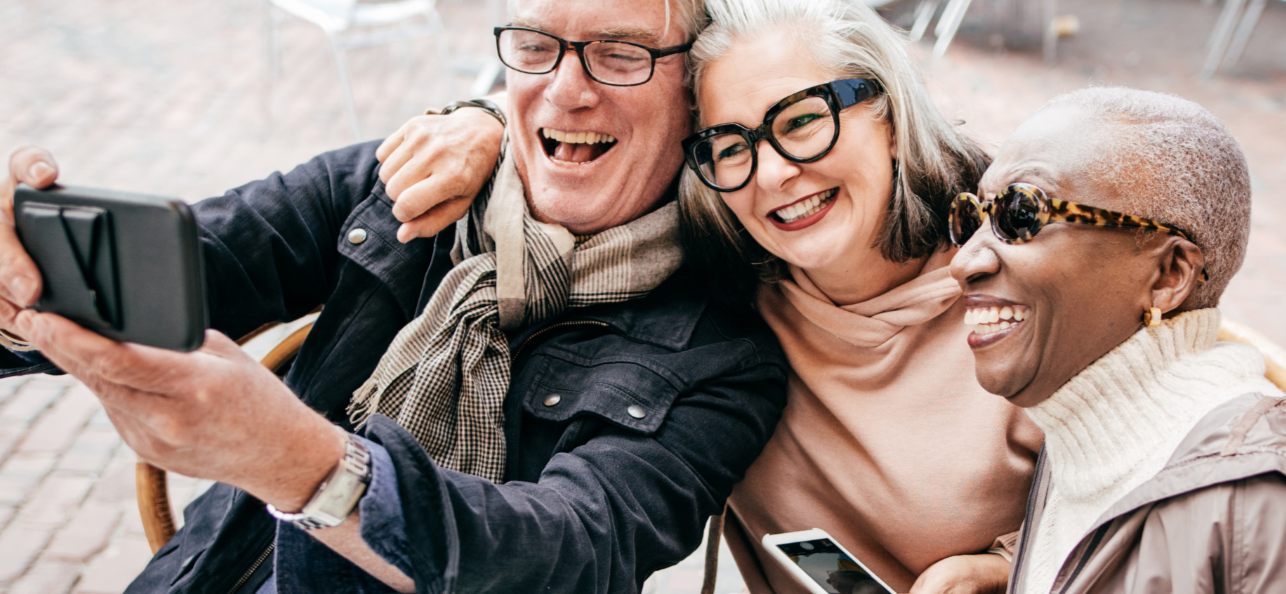 Embark on an incredible journey to transform your digital photo collection
into cherished memories that will last a lifetime.


Do you want to learn how to make the most of your Mac's Photos app? We have a special online class just for you! "Photos on your Mac" will guide you step-by-step in using this amazing tool to organize, edit, and share your precious pictures.

We'll start by showing you how to bring your photos into the app and keep them organized. You'll learn simple tricks to sort and find your pictures easily, using special features like People, Places, Keywords, Favorites, and Albums. No more getting lost in a sea of photos!

Next, we'll teach you how to enhance your pictures with powerful editing tools. You'll discover how to crop photos, remove red-eye, touch up blemishes, and adjust colors. Your pictures will look better than ever before!

Did you know that Photos can work seamlessly with your email and messages? We'll show you how to download photos from the web and email, and then import them into your Photos Library. You'll also learn how to share your favorite pictures with family and friends. It's as simple as a few clicks!

But that's not all - we have some extra fun in store for you! Imagine turning your photos into a special slideshow with music. We'll guide you through every step - from editing and arranging your photos to adding cool effects and transitions. And when you're done, we'll help you upload your slideshow to YouTube, so your loved ones can watch and enjoy it anytime.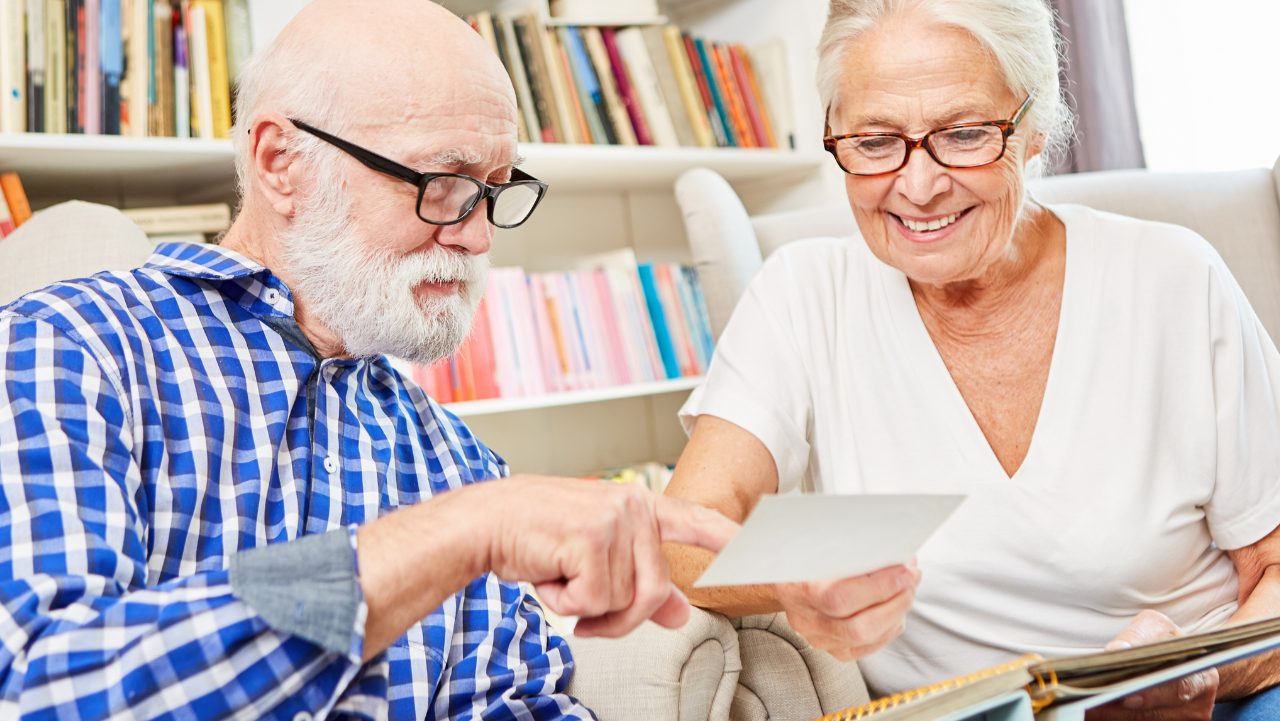 And let's not forget the joy of printed memories! We'll teach you how to create beautiful prints, photo albums, and greeting cards. You'll learn how to use special tools from the App Store, like Mimeo and Motif, to design professional-looking keepsakes. These tangible mementos will bring your memories to life and make them even more special.

At our core, we believe in the power of community and fostering connections that go beyond technology. With our "Photos on your Mac" class, we not only equip you with the skills to master the basics of iPhone photography but also provide you with a supportive and engaging community of like-minded individuals.

Share your journey, seek inspiration, and connect with fellow Apple enthusiasts who share your passion for capturing and preserving memories. Together, we'll cultivate a community where learning, creativity, and friendship flourish, reminding us that the true value of technology lies in the meaningful connections we make along the way.

Let's embark on a journey that not only enriches our digital lives but also fosters a strong sense of belonging and camaraderie among Apple enthusiasts worldwide.

Don't miss out on this opportunity to discover the amazing possibilities of your Mac's Photos app. Reserve your spot now and embark on a journey that will help you preserve and share your cherished memories in a whole new way!
Questions & Answers:

Q: Why is it important to learn about organizing photos in Photos?
A: Learning how to organize your photos effectively in Photos is crucial for quick and easy retrieval of specific images. By learning how to use the powerful organizational tools in Photos, you'll be able to quickly find specific photos based on people, locations, keywords, and more, saving you time and frustration.

Q: Why is learning to share photos important?
A: Sharing photos is a fantastic way to connect with loved ones and share your cherished memories. In this class, we'll show you how to easily share photos via email, social media platforms like Facebook and Flickr, and even through printed keepsakes. You'll be able to effortlessly share your photos with friends and family, no matter where they are in the world.

Q: I'm hesitant to enroll in this class because I'm not very tech-savvy. Is this course right for me?
A: Absolutely! This class is specifically designed for individuals who may not be comfortable with technology. We'll start from the basics and guide you through each step in a clear and supportive manner. Apple expert, Jamie 'jMac' Pollock will provide patient guidance, ensuring you feel confident and empowered throughout the learning process.

Q: How will the class address potential challenges older people might face when learning technology?
A: Our class understands the unique challenges older individuals may encounter when learning technology. We'll provide clear explanations, avoid technical jargon, and use visual demonstrations to simplify complex concepts. Jamie's patient instruction style ensures that your learning experience will be enjoyable and frustration-free.

Q: What if I have photos on my iPhone? Will this class help me manage them too?
A: Absolutely! Photos on your Mac seamlessly integrates with your iPhone. We'll teach you how to use iCloud Photos to instantly transfer your iPhone photos to your computer. You'll learn how to organize, enhance, and share those photos along with the ones already on your Mac, ensuring all your precious memories are in one place.

Q: What if I forget something I learned in the class? Will there be any resources for reference?
A: We cover a lot of material and remembering everything can be challenging. That's why we provide comprehensive class resources for reference. You'll have access to downloadable guides, cheat sheets, and recordings of every lesson. These resources are valuable references whenever you need a quick reminder or assistance.

Q: I'm excited to enroll in the class! How do I get started?
A: That's great to hear! To enroll in the "Photos on your Mac" class, simply click here to add this class to your shopping cart and begin the checkout process.
You'll Learn About: 
How to import & organize your photos

Events, Faces, Places, Keywords, Flagging, Albums, Smart Albums, Searching

Enhancing Your Photos

Rotate, Red-Eye, Straighten, Crop, Retouch, 

Brightness, Contrast, Saturation

Edge Blur, Definition & Sharpness, Highlights & Shadows

Temperature & Tint, White Point

Sharing Photos

Sending photos over email, uploading to Facebook, Flickr, Twitter

Printing out favorite photos at home and/or sending away to be professionally printed

Using iCloud Photos to send pics instantly from iPhone to computer

Creating Videos

Choosing a theme, adding transitions, & setting them to music

Burning the finished slideshow onto a DVD

Creating Books

Choosing a book's theme, size, & page layout

Adding photos to pages & changing page color

Selecting picture frames & adding special effects

Adding text & page numbers

Sending to print
Instructional Level
Beginner through Advanced 
Course Length
4.0 hours
Prerequisites 
No prerequisite knowledge needed.
Who should take this photos on your mac class?
 

Mac users who want to organize all their photos on their computers.
Who should take this class?
 

Mac users who want to organize all their photos on their computers.
Other learners purchased these courses after completing this class:  
Explore new topics & join the hundreds of other Apple enthusiasts who have enrolled in these courses after completing this Photos on Your Mac course!

Watch it again later
You'll have lifetime access to the on-demand course including all handouts and class material. You'll also be able to ask questions in the Q&A forum and get answers, even years later. You can pause, rewind, speed up, and watch again and again as you apply what you learn to each situation as it crops up.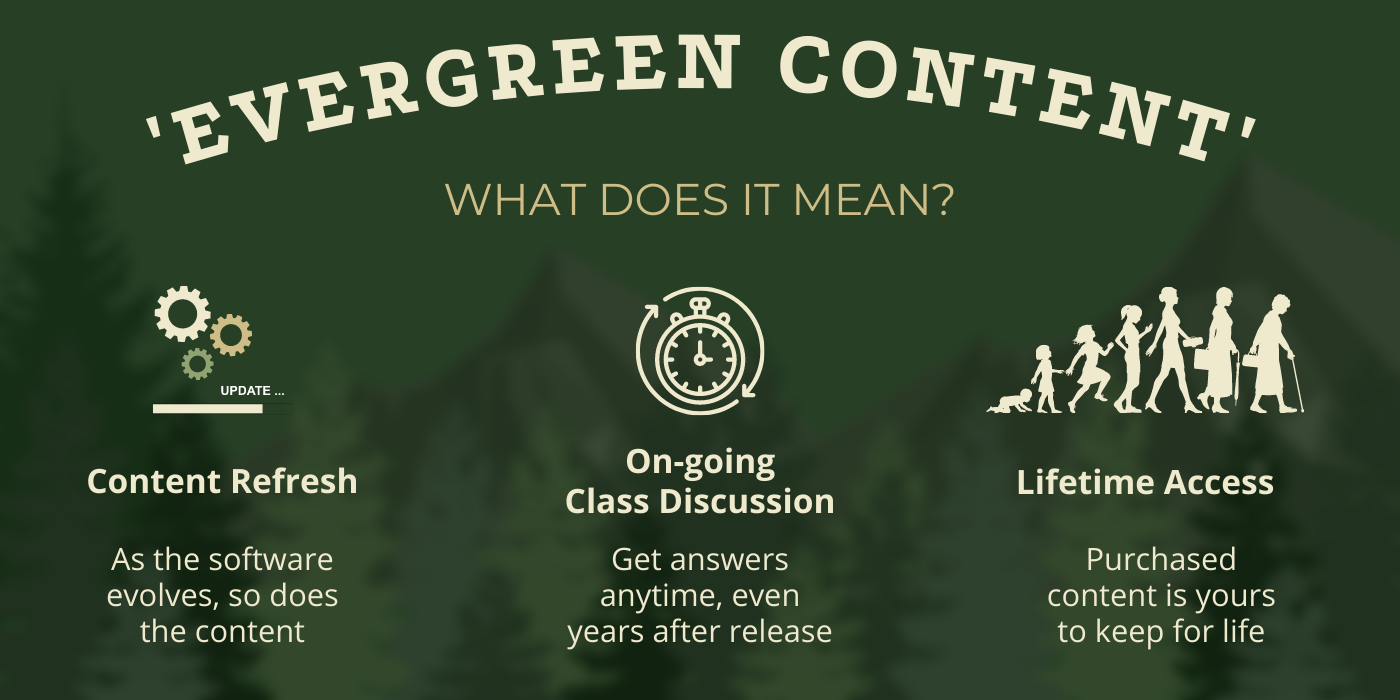 ---
Refunds & Cancellations
Please view our Terms of Service, for information on refunds, cancellations, and complaint resolution. To request a refund, please contact us.

Next Update Expected: June 2023
Course Page Updated: May 2023
Here is the course outline:
Download the handouts that go with the course.
Download the handouts here
2. Watch the Videos: Photos on Your Mac Part 1 (2023)
Part 1: Create Lasting Memories with Apple Photos: Import, organize, & edit images.
Introduction and Agenda of Photos
Importing Photos: How it all works
Getting Familiar with the Photos App
Navigating Through the Photos App
The People Album
The Places Album
Metadata: Adjusting Time and Date, Titles, Keywords of Photos
My Albums: Making a New Album
Smart Albums
Dealing With Duplicates Photos
Hidden Photos Album
Recently Deleted Photos
Media Types: Videos, Selfies, Live Photos, Portraits, Panoramas, Screenshots, Animated
Shared Albums
Editing Photos
3. Watch the Videos: Photos on Your Mac Part 2 (2023)
Create Lasting Memories with Apple Photos: Share images, sync with iPhone & iPad, create slideshows, & publish stunning photo albums.
Intro to Part 2 of Photos on Your Mac 2023
Printing Photos with your Printer
Ordering Prints with Mimeo
What if I want to print via a website like Walgreens or other Retailer Stores?
Digital Sharing via Text Message
Digital Share via Email
Sharing Photos via AirDrop
Other Sharing Options for Photos (Notes, Reminders, Wallpaper)
Sharing Photos using Shared Albums
Sharing Photos on Facebook
Using Photos as Wallpaper or Screensaver
Slideshows from Memories
Slideshows from Albums
Making Keepsakes (Books, Calendars, Cards, etc)
Photo Stream Update and Conclusion
Take this quiz to demonstrate your mastery of the material. Pass the quiz with an 80% or higher to complete the Course, earn your Certificate, and win points!
Completion
The following certificates are awarded when the course is completed:
| | |
| --- | --- |
| | Royalwise CPE Certificate |