macOS: All the Basics Part 2
Course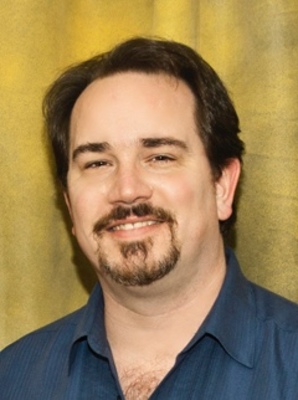 Jamie Pollock
Your Mac is user-friendly and exciting to use, with full screen apps, multiple desktops, trackpad gestures, saving options, dictation, Siri, and more.
macOS Course Description
What started out as friendship has turned into a full-blown love affair!!!
Building on the beginner Basics Part 1 class, you are starting to realize that your Mac has even more to love!
In this Basics Part 2 class, we show you just how truly exciting and easy-to-use your Mac can be. 
We'll take a deeper dive into the practical how-tos of using your computer's powerful, user-friendly features.
We'll cover the following: trackpad gestures, saving options, display settings, texting and Facetime, dictation, reminders, notes, and notifications. 
We'll also teach you valuable Tips & Tricks that allow you to do more, and in less time.
And when you have both All The Basics Part 1 and 2 under your belt, you'll become a confident, productive, connected Apple user...as well as Apple software and hardware hardcore fan!

Instructional Level
Beginner through Intermediate
Course Length
2 hours 
Course Credits
2 CPE, Certificate of Completion
Prerequisites 
Who should take this mac OS class?
Macintosh users who want to get the most out of their investment.
What You'll Learn 
3 ways to open apps
Trackpad gestures
New saving options
Dictation instead of typing
Instant messaging & video chatting
Reminders
Notes
Notifications
Facebook integration
Improvements to your favorite apps like Mail and Safari
A ton of tips and tricks for users of all levels
Here is the course outline:
Download the handout that goes with the course.
Download the handout here
2. Watch the Videos - macOS: All the Basics Part 2
This class introduces you to all the latest features that make your Mac user-friendly and exciting to use. We'll explore full screen apps, multiple desktops, trackpad gestures, new saving options, how to dictate instead of type, texting & video chatting, sharing, Facebook integration, and much more.
Full Screen Mode - Using Mission Control to Toggle Between Full Screen & Active Desktop
Multi-Touch Gestures
The Launch Pad
Resume Feature - When to Use It, When Not to Use It, and How to Use It
Save Options and Using Versions
Dictation with SIRI
Continuity: Apple Hand-Off Feature
The Spotlight Search Deep Dive
The Share Button/Feature
Air Drop, Air Play, and Air Print
Take this quiz to demonstrate your mastery of the material. Pass the quiz with an 80% or higher to complete the Course, earn your Certificate, and win points!
Completion
The following certificates are awarded when the course is completed:
| | |
| --- | --- |
| | Royalwise Credit Certificate |