macOS: File Management
Course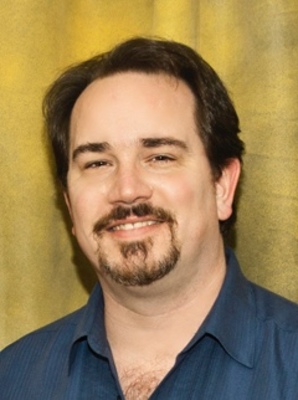 Jamie Pollock
What's the best way to organize files on your computer? Use Apple Mac's Finder for file management, save documents in folders, and use Spotlight to search.
macOS File Management Course Description
Is your Desktop completely covered with icons? Is your Documents folder one long list of mysterious file names? Do you have a detailed list of folder names and hierarchies, yet you still struggle to find a particular file?
You need to keep your computer clean...not only wiping it down on the outside, but keeping it organized on the inside!
This is one of our essential classes because it helps you simplify your life by teaching you how to effectively set up a Finder file management system so that you can efficiently store and access your computer files!
Our class ends your confusion and shows you how to create and properly set up a file system that's both logical and practical. We'll show you how and where to save files...of all types...in the right place...every time.
We'll clean up your computer, give you tips for staying organized, and show you tricks to help you find your files quickly and easily.
This class gives you instant satisfaction, and long-term peace of mind.
Instructional Level
Beginner through Advanced
Course Length
2 hours 
Course Credits
2 CPE, Certificate of Completion
Prerequisites 
Who should take this macOS File Management class?
Macintosh users who want to stay organized, and be able to find important documents quickly.
What You'll Learn 
 

Finder views: Icon, List, Column, and Cover Flow
 

All My Files
 

Creating folders and subfolders
 

Moving files between folders
 

Renaming files
 

Saving files to your Documents folder
 

Save as… vs. Duplicate
 

Revert to older copies of a file
 

Making subfolders on the fly
 

Spotlight
 

5 easy ways to find files
Here is the course outline:
Download the handout that goes with the course.
Download the handout here
2. Introduction and Getting Started with macOS: File Management
This is the recording of the class you attended. Watch and rewatch it until it all makes sense! Jamie will show you all the tips and tricks to being a good File Manager and optimizing your Mac computer.
Getting Started with macOS: File Management
Defining and Understanding the Macintosh Hard Drive, Files, Folders, Root Folders, file system hierarchy, and Paths.
Macintosh HD and File/Folder System Hierarchy
Finder Quick Look, View by Name, View by Date Modified, View by Size, View by Kind Type
Finder Tool Bar Features: Grouping, Sorting, Sharing, Tagging, Actions, Search
The Side Bar
4. File Management Procedures and Best Practices
Watch these videos to learn about stacks, moving files/folders, creating folders, New Files, Best Practices for good file management and how to use the trash can.
Using Stacks to Clean Up Your Desktop
Selecting and Moving Files / Folders
Creating New Folders, Naming Folders, Renaming Folders
Best Practice for "File>New, File>Save, and File>Open"
Moving Items to the Trash, and Finder Preferences, and Conclusion
Take this quiz to demonstrate your mastery of the material. Pass the quiz with an 80% or higher to complete the Course, earn your Certificate, and win points!
Completion
The following certificates are awarded when the course is completed:
| | |
| --- | --- |
| | Royalwise Credit Certificate |